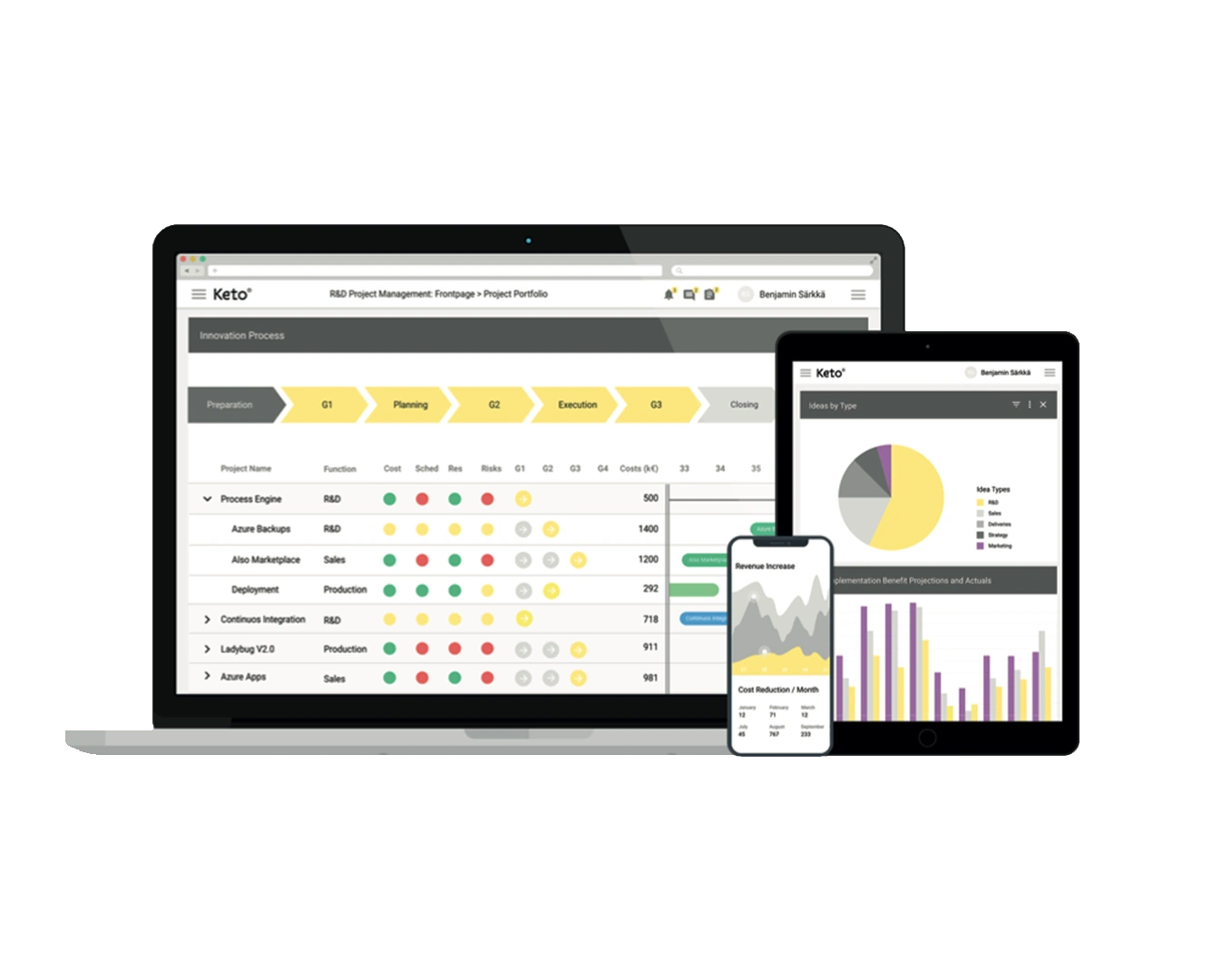 Keto AI+ Platform Overview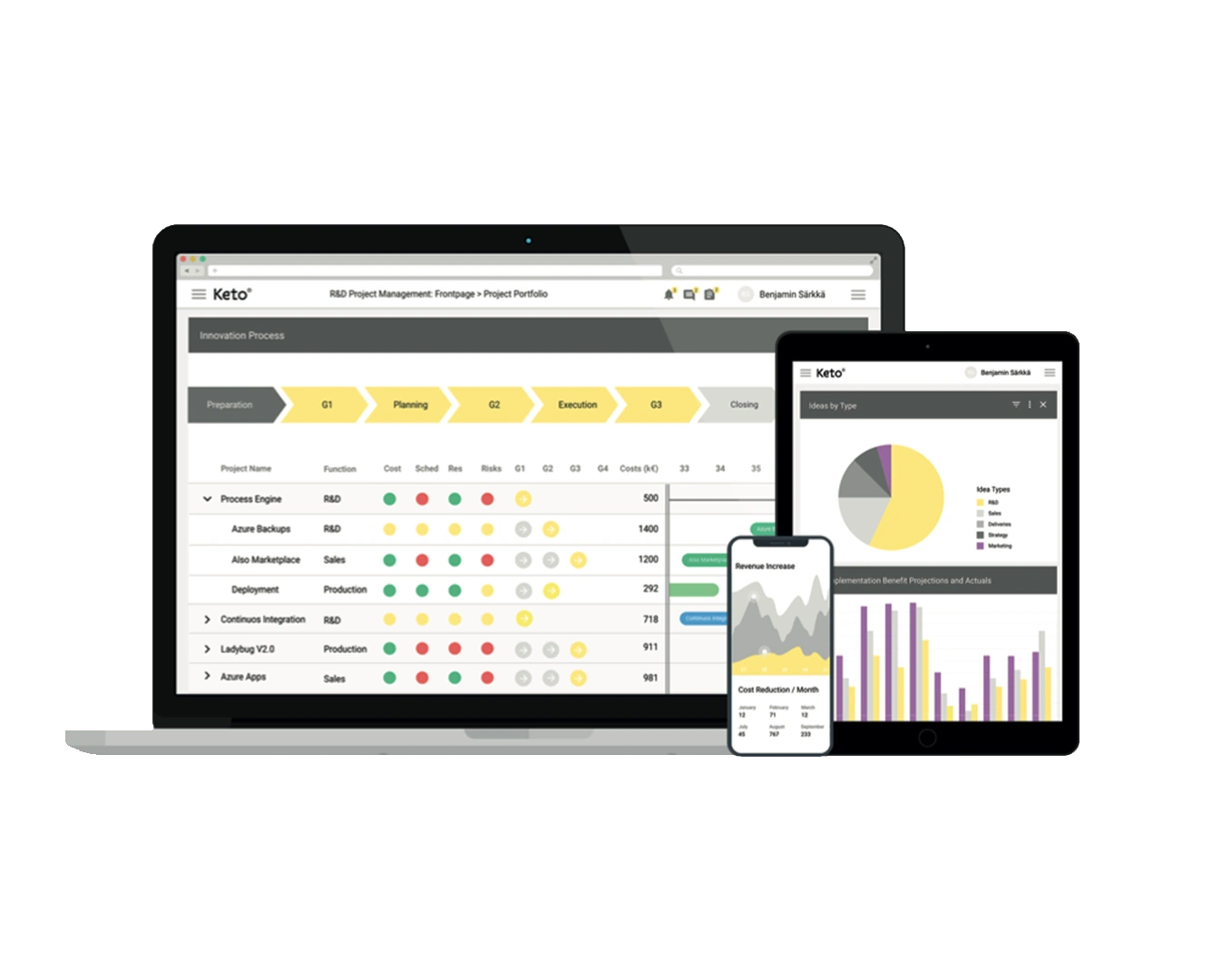 Keto AI+ Platform combines process, portfolio, resource, budget and risk management in one elegant console. Together with enterprise and public sector customers, we have designed a seamless BI platform with a comprehensive feature set, all fully integrated – not bolt on, blades or disparate acquired technologies.
Across the platform you'll find the same familiar human-centric Keto UX, designed for remote working, and the same underlying architecture and data model. It's all rapid to adopt and highly flexible with no-code configuration and easy third-party integrations.
Read next