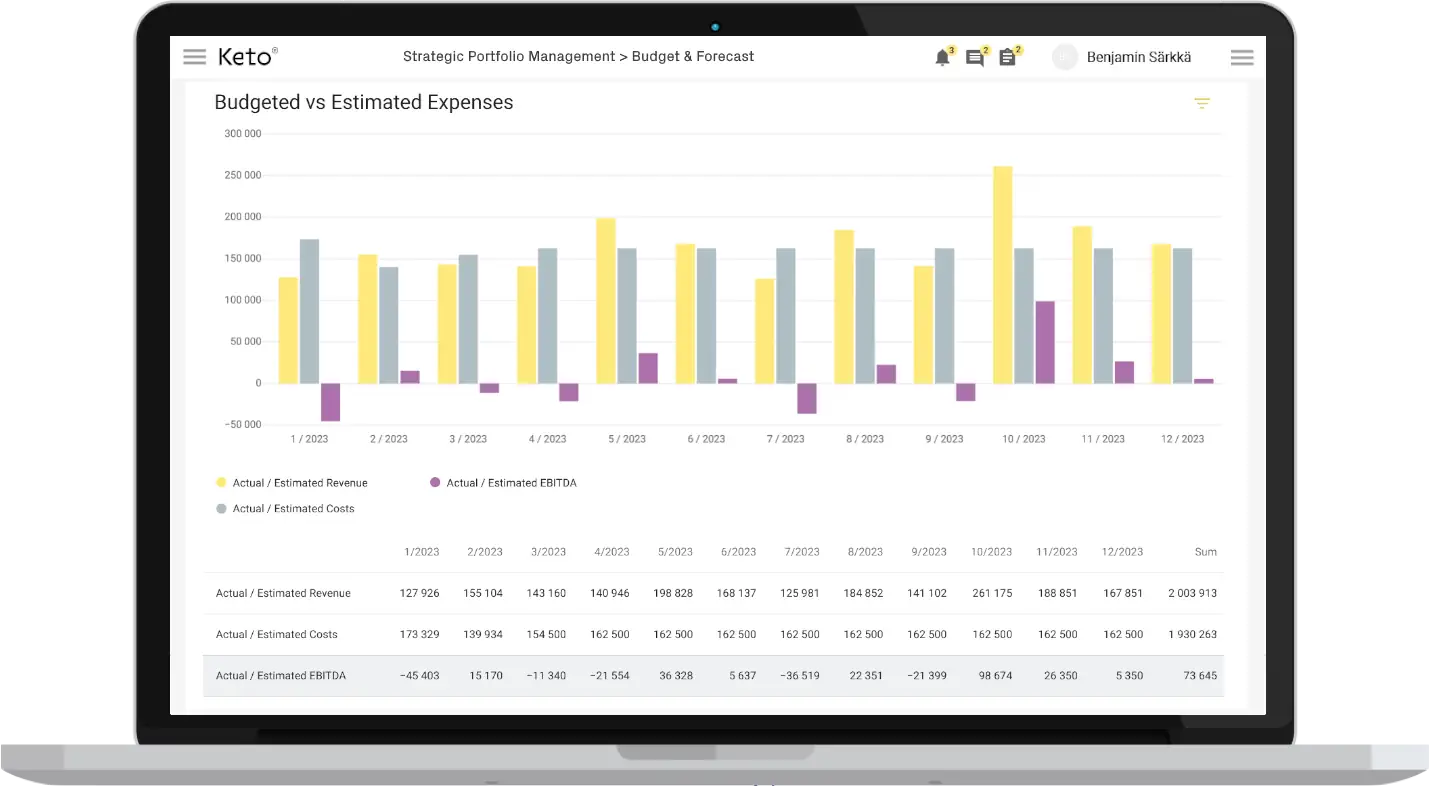 Budgeting & Forecasting   
Budgeting and forecasting are fundamental aspects of financial management and strategic planning in any organization. Budgeting involves creating a detailed plan that outlines how resources will be allocated over a certain period. On the other hand, forecasting is the process of making predictions about future performance based on past and present data. It's an essential tool for anticipating outcomes and navigating changes.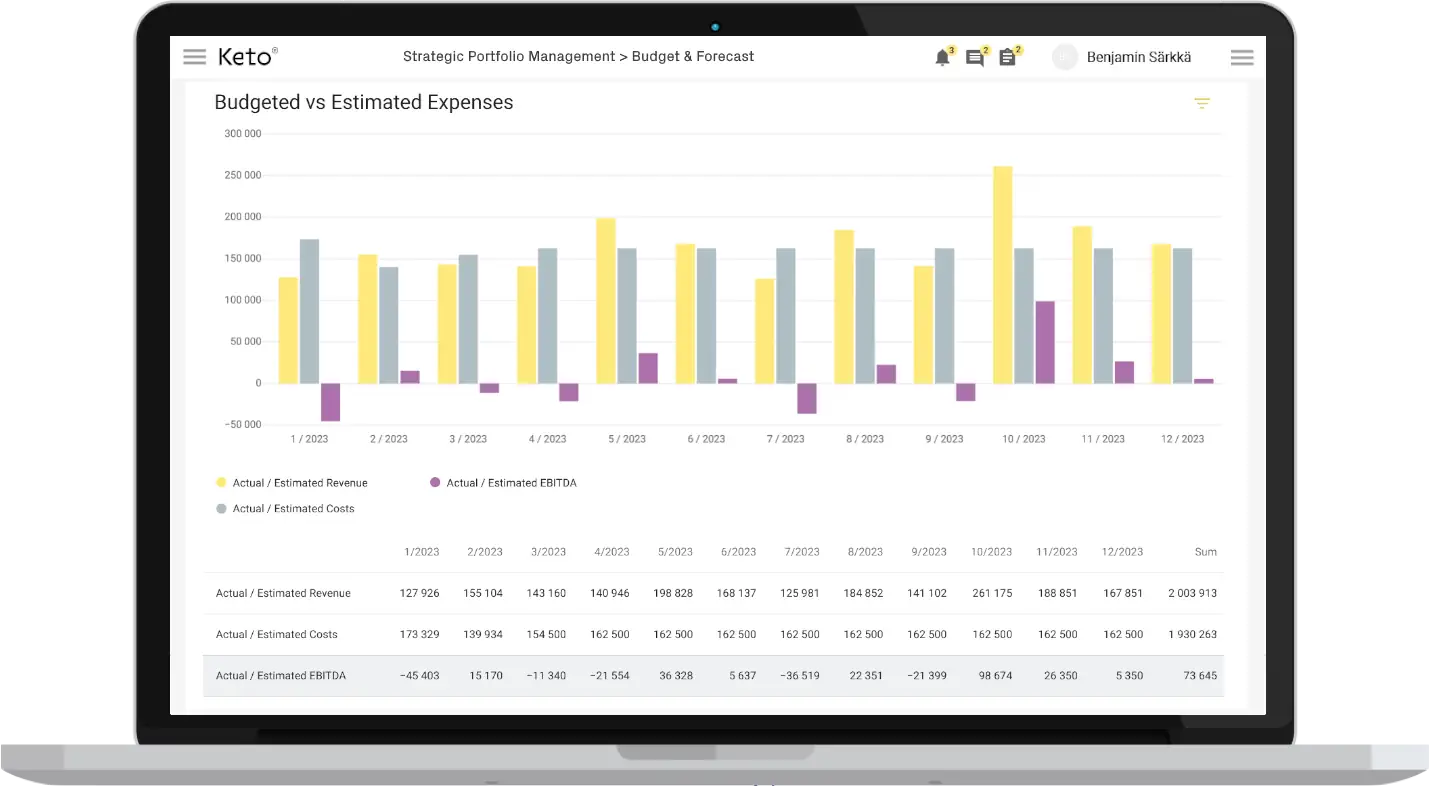 Why Do We Need Budgeting and Forecasting?
Budgeting and forecasting are vital for multiple reasons. They allow organizations to plan for the future, control spending, and measure their performance against their financial goals. By providing an understanding of where the organization stands and where it's headed, they help managers make informed decisions about resource allocation, risk management, and strategic planning. In a nutshell, effective budgeting and forecasting lead to improved financial stability and growth.
Budgeting and Forecasting in Strategic Portfolio Management (SPM)
In the realm of Strategic Portfolio Management, budgeting and forecasting take center stage. Here's how the Keto Platform enhances these processes, aiding SPM:
Maximize Work Time: Keto Platform offers flexibility in logging, tracking, and reporting budgeting, forecasting, and actuals, optimizing your routines to save time and boost productivity.
Cost Transparency Across Portfolio:
Standardize your cost structures across various projects in your portfolio, promoting transparency and facilitating cost control.
Optimizing Decision Making:
Leverage Keto's advanced business case, forecasting, evaluation, and analysis tools to streamline your decision-making process and demonstrate your return on investment (ROI).
Visual Representation:
Keto offers an array of graphical views that can be easily configured to suit your needs, including subcontractor costs, unit costs, cost investment breakdowns, net present value (NPV), internal rate of return (IRR), payback times, etc.
Swift Configuration:
With Keto Platform, it's intuitive to enter new lines, present profit and loss statements, business case financials, SWOT analyses, and swiftly configure evaluation matrices.
In essence, Keto Platform's robust budgeting and forecasting features provide organizations with the tools they need to effectively manage their strategic portfolios. By enhancing cost control, improving decision-making, and facilitating effective resource allocation, Keto promotes sound financial planning and ultimately, business growth.
Read next