Budgeting & forecasting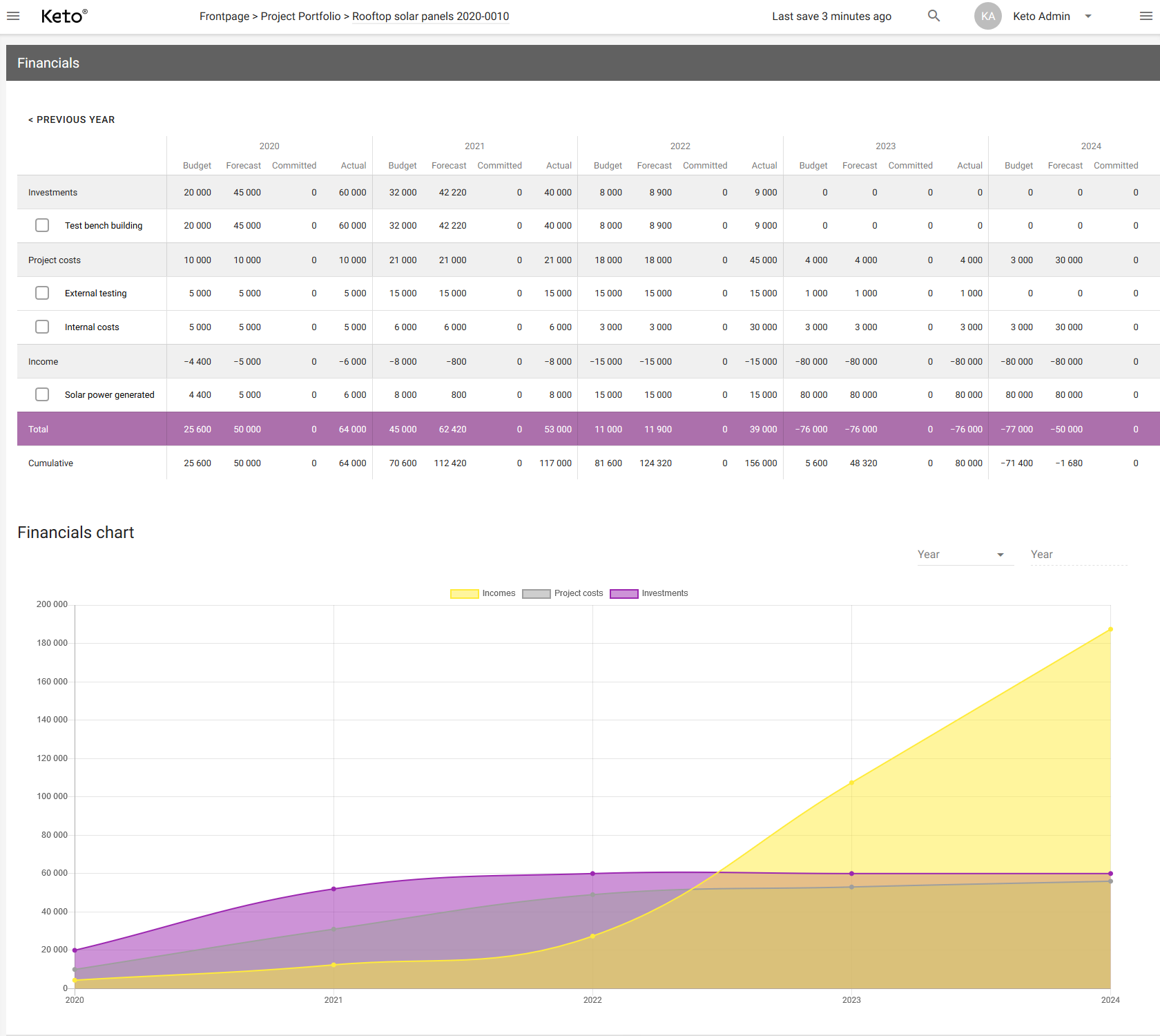 The Keto Platform offers huge flexibility for you to log, track and report budgeting, forecasting and actuals with the right routines to maximise your work time. You have the option to work from a single highly configurable view or to break out into granular detail. You can standardise and bring cost transparency across the portfolio. Our advanced business case, forecasting, evaluation and analysis tools will help you optimise decision-making and prove your ROI.
There are myriad graphical views available and easily configurable to suit your way of working and reporting, like subcontractor costs, unit costs, cost investment breakdowns, NPV, IRR, payback times etc. It's intuitive to enter new lines, you can easily show PL statements, business case financials or SWOTs and rapidly configure evaluation matrices.
Read next