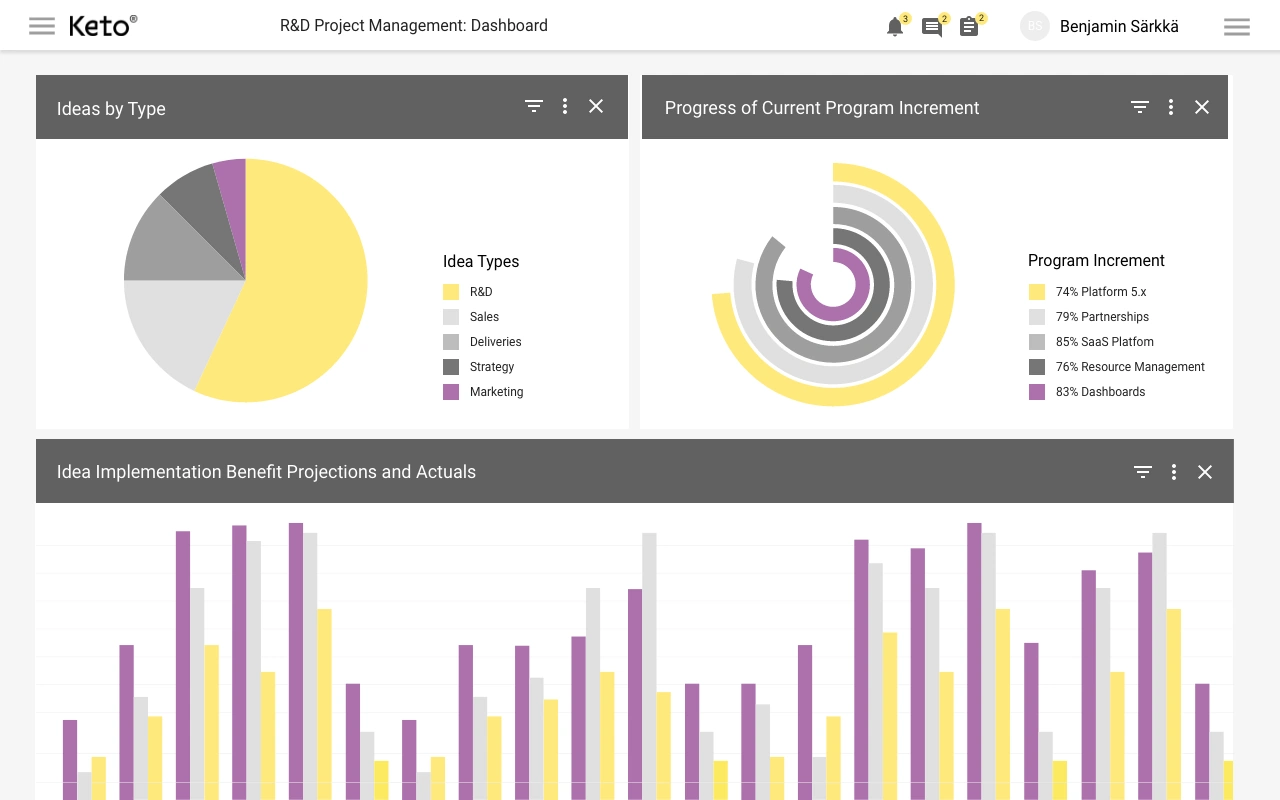 Dashboard
A dashboard is a visual interface that aggregates and displays data in a concise, interactive, and easy-to-understand manner. It serves as a central hub for monitoring key metrics and trends, effectively translating raw data into actionable insights. Dashboards can include a variety of data representations like charts, graphs, tables, and other visual indicators, providing a real-time overview of performance, operations, and more.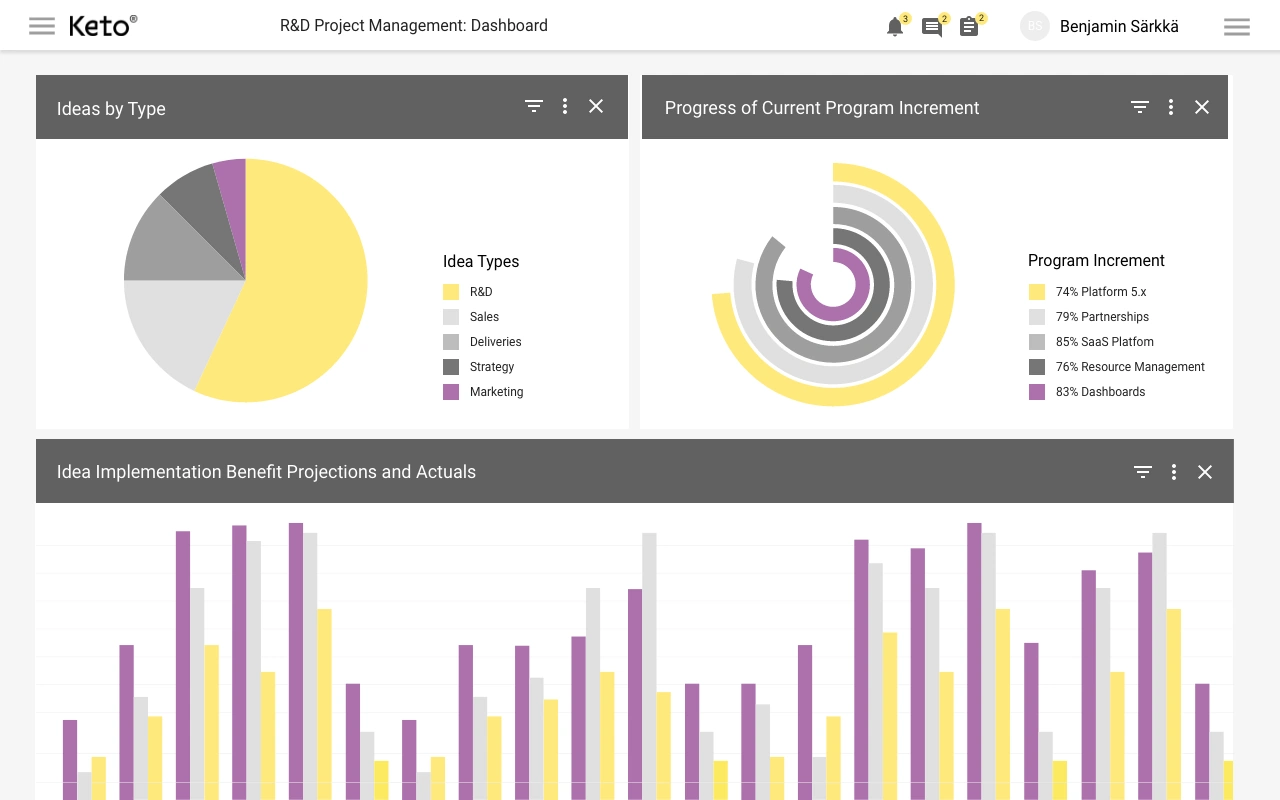 What are Dashboards Good For: The Many Uses
Dashboards are powerful tools for decision-making, providing a high-level snapshot of business performance. They are particularly effective for tracking KPIs, identifying trends, forecasting outcomes, and monitoring progress against strategic objectives. Dashboards also promote data transparency and accessibility, enabling team members across an organisation to view and understand data relevant to their roles.
Dashboards in Strategic Portfolio Management (SPM): The Keto Software Advantage
In the realm of Strategic Portfolio Management (SPM), dashboards act as essential navigational aids, providing clear visibility into portfolio performance and strategic alignment. With Keto Software, dashboards become a transformative asset for your SPM. Here's how:
Intuitive Data Visualisations:
Keto Software's dashboards are equipped with interactive and intuitive data visualisations that offer actionable insights and clear paths to deliver on strategy. You can monitor performance against strategy, identify trends, forecast outcomes, and drill down into granular data.
Configurable Views:
Keto Software ensures that beautiful dashboards are a given across the platform. During implementation, we help you configure your favourite views quickly, with user group-based view permissions. You can optimise dashboards on the fly, with no need for coding.
Multifunction Charts:
Keto Software's dashboards feature multifunction charts, offering interactive filtering and drill-downs into projects, budget, resources, and risk. Visualising and analysing complex data, such as budget distribution, ideas by theme, status reports, projects by manager, and more becomes straightforward.
Easy Data Analysis:
With Keto Software, you can collect, visualise, and analyse complex data sets. The tools enable you to take snapshots, intuitively filter data, and if you're hungry for more, there are plenty of doughnuts and pies!
Leverage the power of Keto Software's dashboards for your Strategic Portfolio Management. Turn data into insights, and insights into action, enhancing the management of your strategic portfolio.
Read next