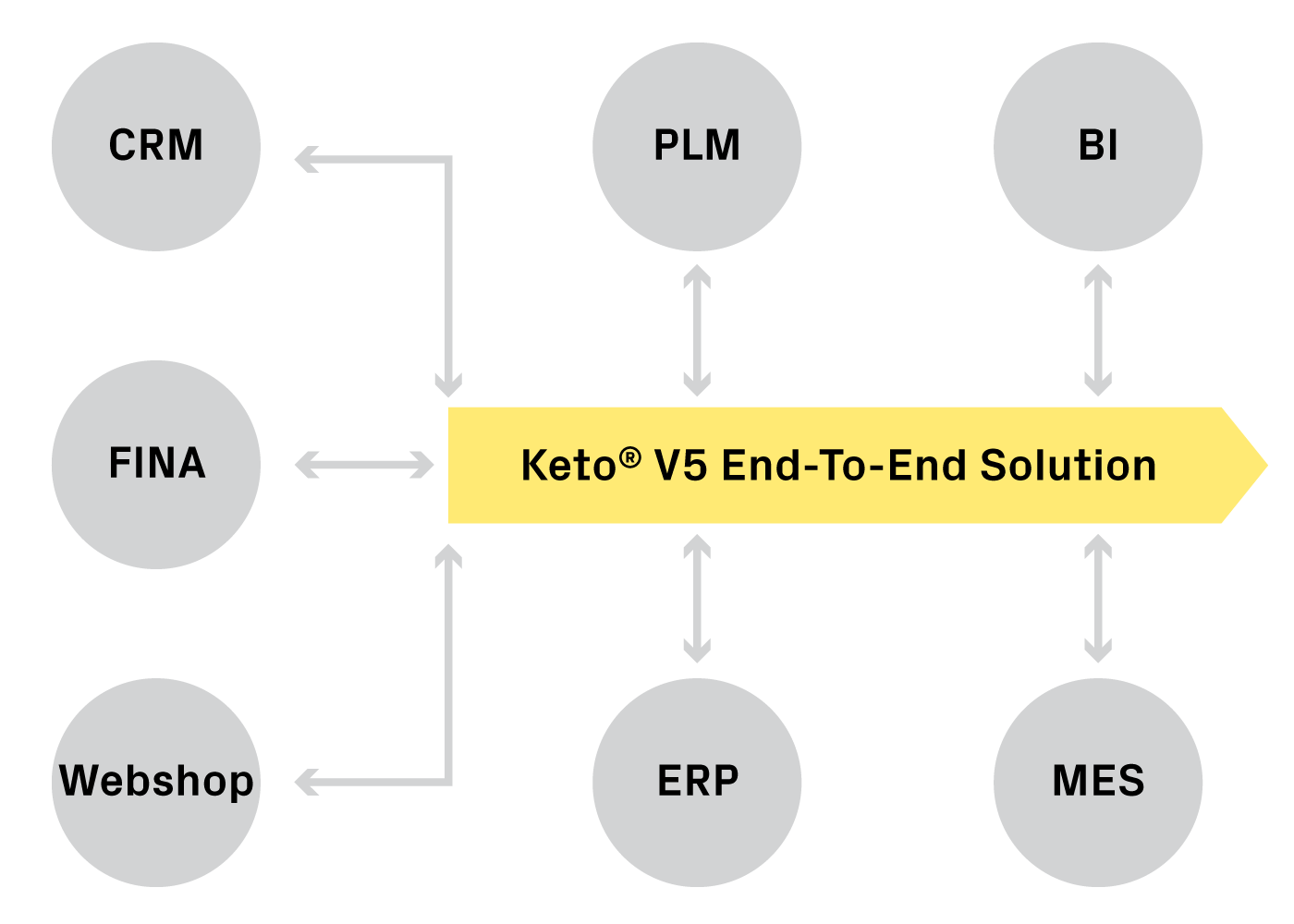 Integrations
Keto Platform v5 is a modern business technology designed with easy integrations to adapt to your company's IT architecture, based on your changing needs.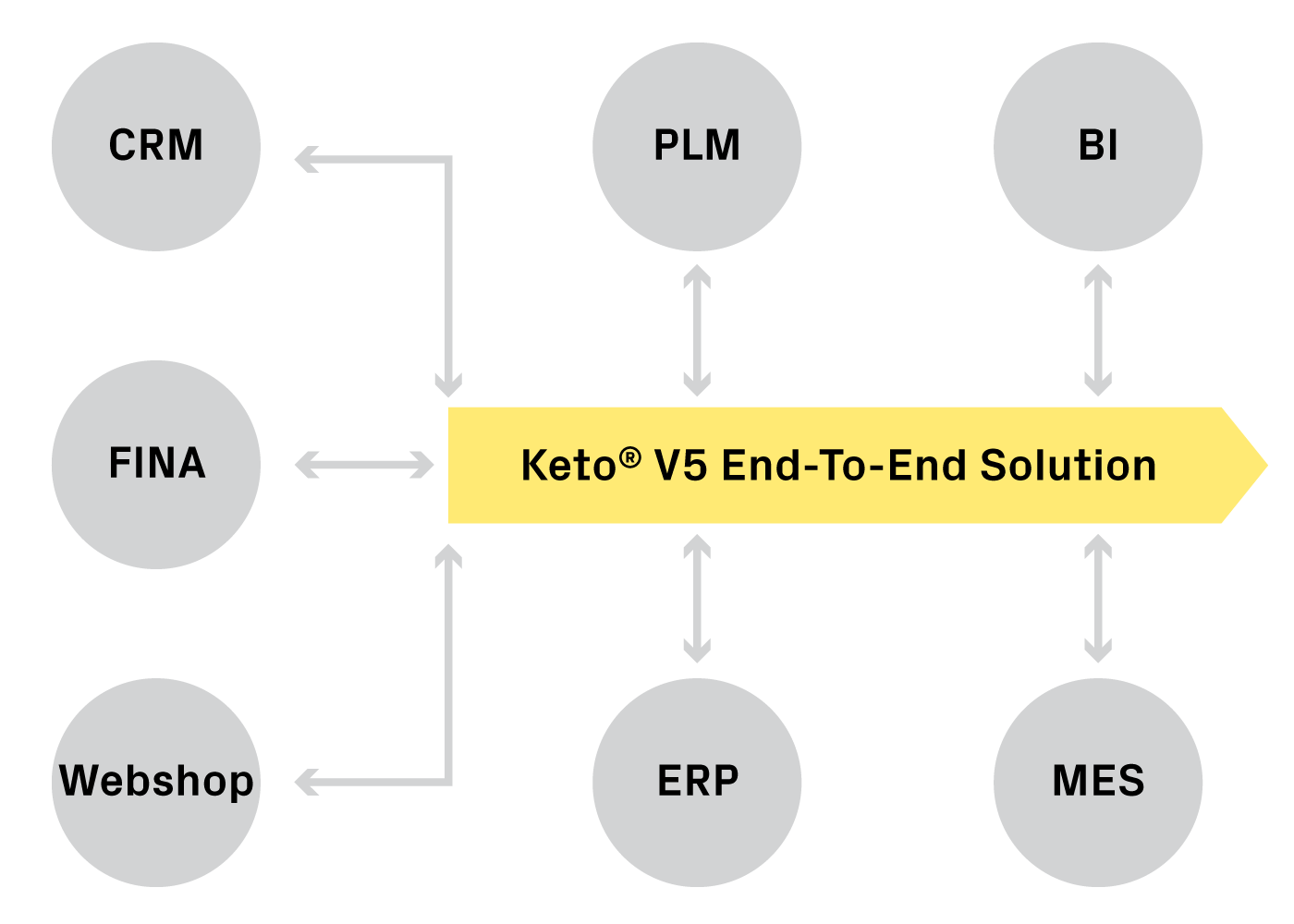 Keto v5 Platform can be easily integrated a variety of business tools:
Enterprise systems e.g. SAP, Microsoft, Oracle and CA
Document management systems e.g. MS Sharepoint, Confluence and PDMs
Financial management systems e.g. Workday, Xero, Visma and Procountor
Popular business apps, like Jira, Trello, Tableau, QlikView and many more
Custom solutions are sometimes required depending on the target system, such as financial data in SAP. Our skilled professional services team has over ten years of experience with enterprise integrations.
User accounts and authorisation
SAML 2.0/O365 enables seamless SSO on authentication. User and user group data can be synced to AD/LDAP/O365 with roles and associated permissions and easy onboarding and offboarding.
Integration methods and interfaces
REST/JSON API provides secure connections for reading/writing data.
Process hookups enable automatic REST triggers to send JSON messages to external APIs. This makes integration with e.g. JIRA's rich API straightforward.
Email notifications can be easily automated for changes, alerts, summaries etc.
From open API to customised integrations
Our customers also use Keto Software's open API interface to read data from Keto and process it in other BI tools for further analysis. Our open API makes it straightforward to integrate with cloud services with well-documented open API interfaces, such as JIRA, Trello, O365 etc. We also offer custom integration services and work with partners and suppliers to build bespoke integrations like complex ERPs and data warehouses.
Read next