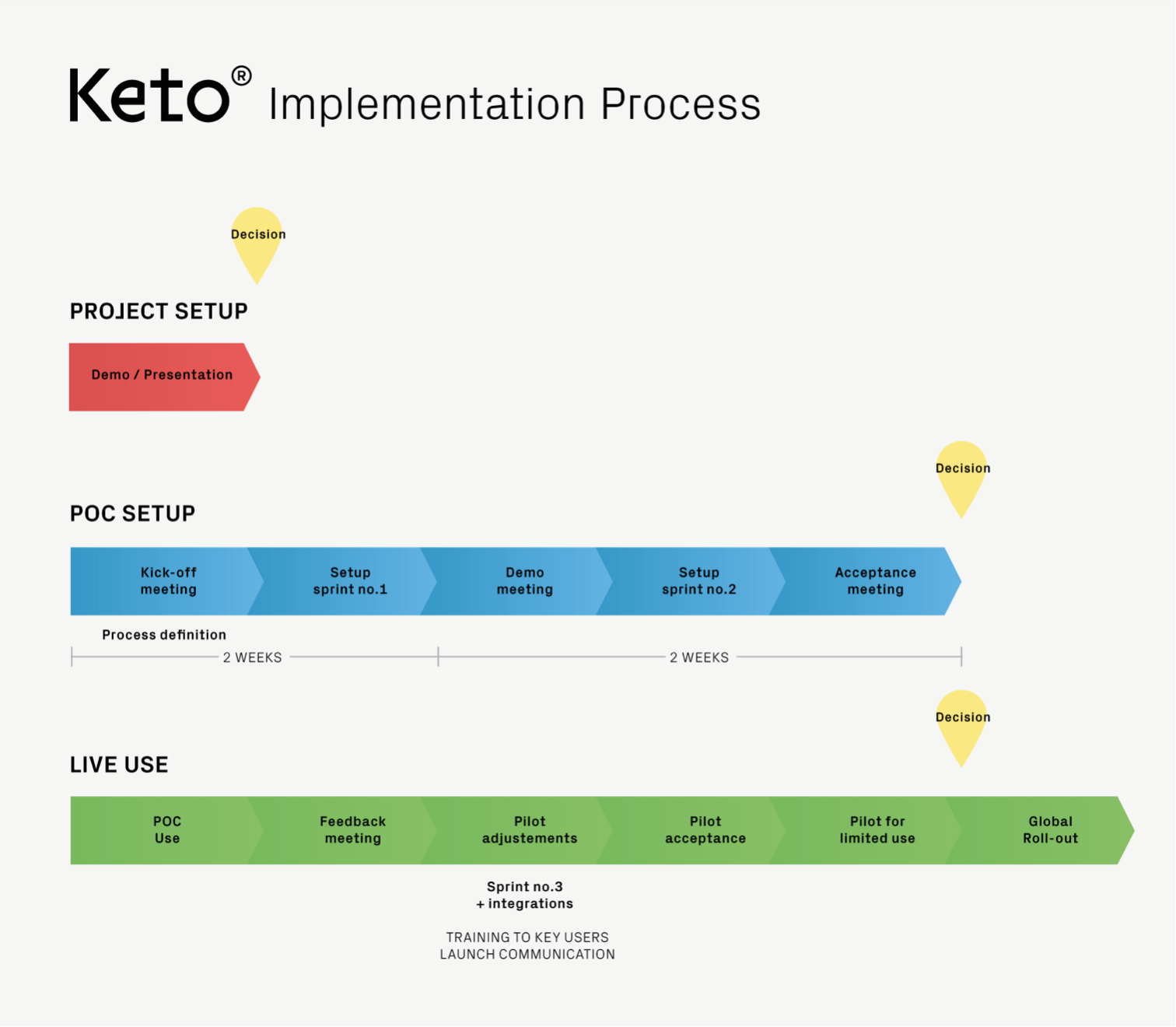 Let's POC
Our POC process is ready, proven and can be run virtually – with no need for on-site staff. As a no-code platform, configuring Keto Software does not require heavy developer resources. You can get started right away.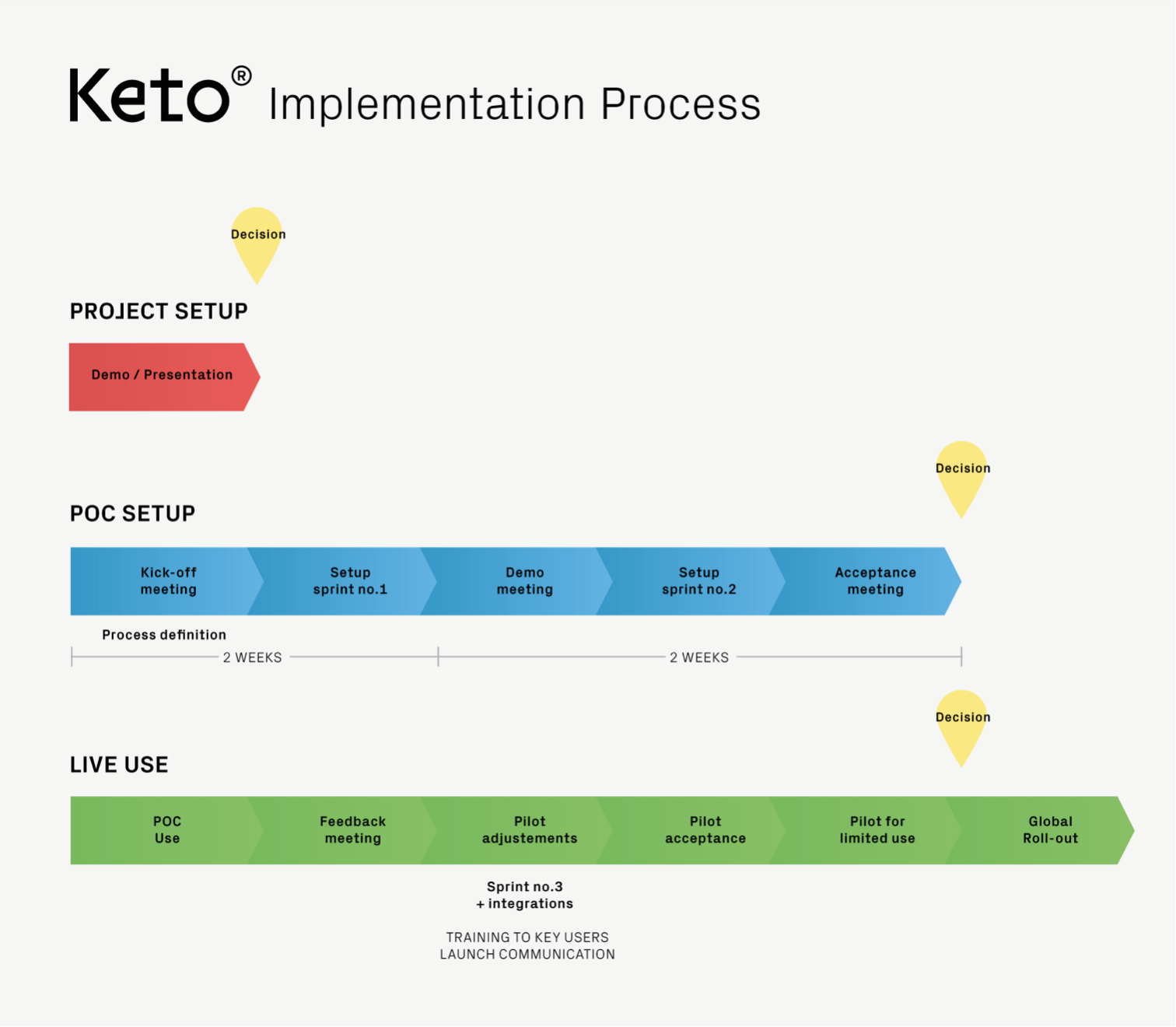 Our approach is to adapt to your processes with a flexible non-invasive toolset, no downtime and no performance penalty. And, of course, we have the ultimate tool to run your POC – Keto Software!
Immediate results
We'll get your key people engaged and they'll see results fast. We'll prove how Keto Software adds value to your digital transformation and supports your Return On Innovation.
Low cost – credited to your account
Our POC process is only a marginal investment based on the breadth of features in scope. The cost will be credited to your Keto Software account when you go live. Contact us for pricing.
Proven POC process
Developed with major enterprises and organisations, we've refined a rapid and smooth pilot that works:
1. Set-up
2. Intensive 4-week POC
Benchmarks
Specifications
Workshops
Feedback
Optimisation
3. Roll-out
Pilot adjustments, acceptance, limited use
Integrations
Key user training
Launch comms
Read next