The Keto Platform has a very intuitive and user-friendly user interface that does not need much user training. With the help of its low-code technology all unnecessary fields, features and steps can be hidden, and the process streamlined to best suit the users need.
People are used to sharing links to colleagues that direct them straight into the info that they are looking for. This saves time and makes the user experience much smoother that instructing on how to find the correct menu or page where the crucial information is found. Most people have been used to copy pasting the URL of the page from the browser. As Keto is a single page application the URL does not direct the user into the same place. But there are ways to generate the correct link.
Trick number 1: Creating a link to a specific view in the Keto Platform
When you want to create a link to the page where you are currently located you can use the "Create link" function located in the top right menu of the Keto Platform. This generates a hyperlink, and you can set when the link will expire if you don't want to have it available forever. You can just copy paste this link and send it to your colleagues or save it into your bookmarks for a quick access.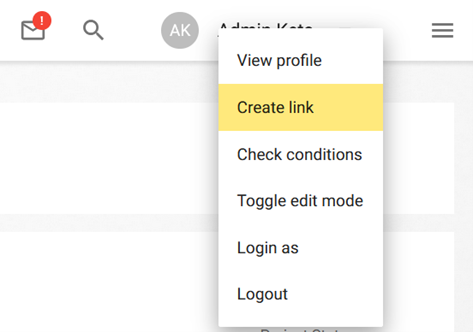 Trick number 2: Creating a link to a saved portfolio filtering
When you are creating a link to the portfolio view, you will soon realize that directing to the exact portfolio is not enough. Users that open the portfolio in the Keto Platform, will as default have the same filtering settings active what they used the last time they visited the portfolio. Especially for the portfolio dashboard it is very useful to direct the user to the exact filtering to make sure that everyone using the link are viewing the same information.
To achieve this, you can use the saved portfolio filtering you have previously created and select the "Link Type" setting as the "Saved Filter". This enables you to select the pre-made filtering that directs you to view the dashboards for example of the growth strategy.
Please note, that sharing your saved filtering does not override the access rights for the user opening the link. For example, if a user opening the link does not have the access rights to the growth strategy projects that are classified, they are not visible in the information. Access rights may cause disparities with the information that is visible to different users.