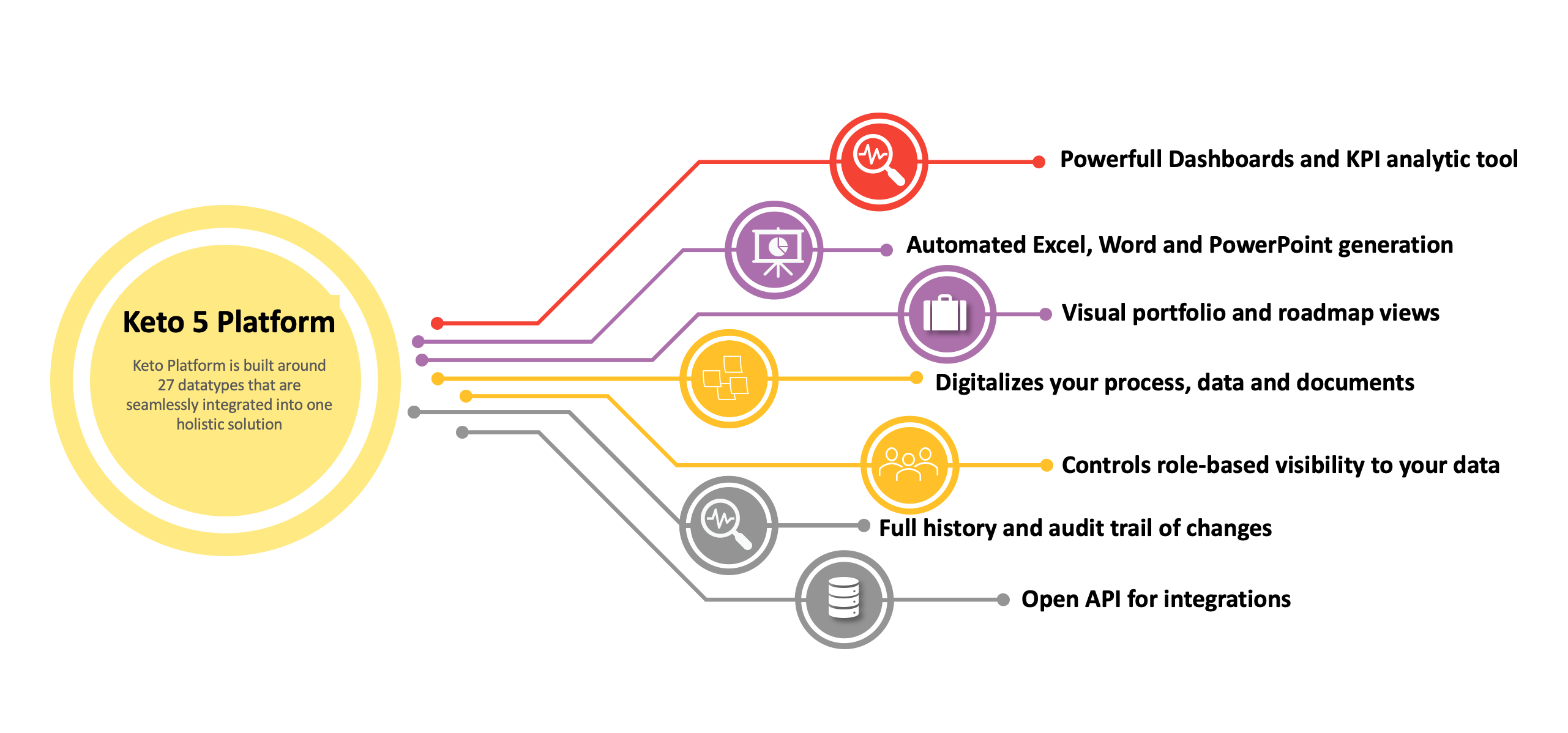 Processes & Workflows
Our customers are shocked at how fast new processes can be created and legacy processes copied, optimised and digitised. It's part of why the Keto Platform is so agile and cost-effective. You can create in minutes what takes weeks and tens of thousands with legacy ERPs.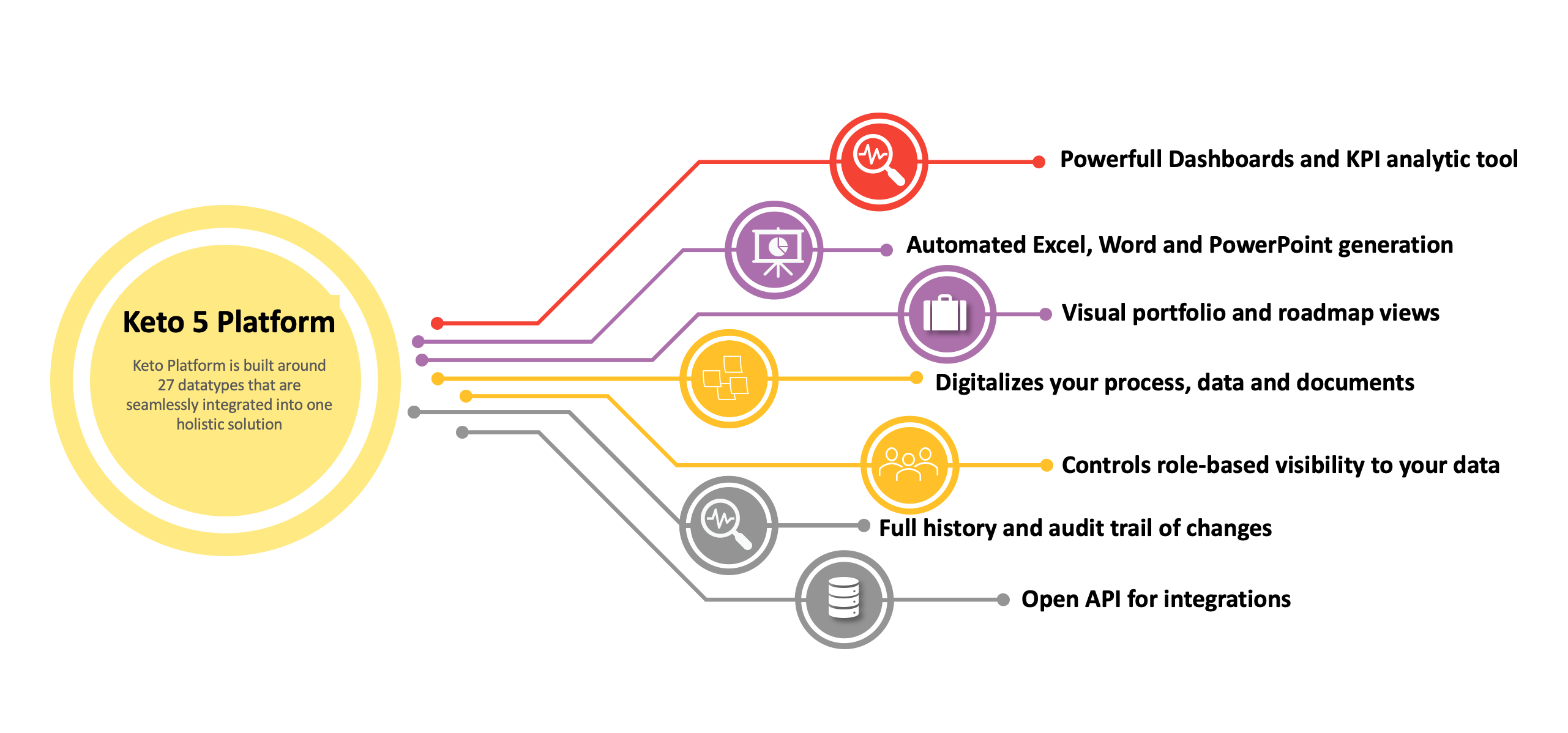 It's possible thanks to our friendly process wizard and ready-made components that provide a head-start in workflow building. The Keto Platform includes a huge library from over ten years of customer cooperation covering e.g. project management, PPM, time tracking, resourcing, finance, risk etc.
We'll help you take control of your vital processes
In POC workshops we look at your business processes, and what you want to replicate, optimise, renew, or digitise for the first time. Some enterprises have critical Frankenprocesses developed just to fit the limitations and quirks of legacy systems. Now you have the opportunity to rapidly create the right processes to support your transformation.
Our customers' systems and maturity levels vary. For some, working with the Keto Platform will mean you can truly control and own your most valuable business processes for the first time. For others, it's an opportunity to harmonise and gain transparency.
No-code processes and workflows from top to bottom
With Keto Platform v5 we introduced no-code process and workflow building.
Primary business processes can be built fast from scratch or from our models and templates. It's also easy to build localised process variations for transparent working and comparative analysis.
Supporting processes, such as workflows for information structure, resource allocation, requests, approvals etc. typically operate within one or more primary processes. These can be easily configured and edited without waiting days for a subcontractor. There are also other useful process types, such as data, table and matrix processes that make it easy to automate e.g. time tracking, forecasting, evaluation etc. 
It's fast and intuitive to build conditionality, automated actions and dialogues, and to visualise data with our advanced portfolio views, stunning dashboards and charts.
Read next