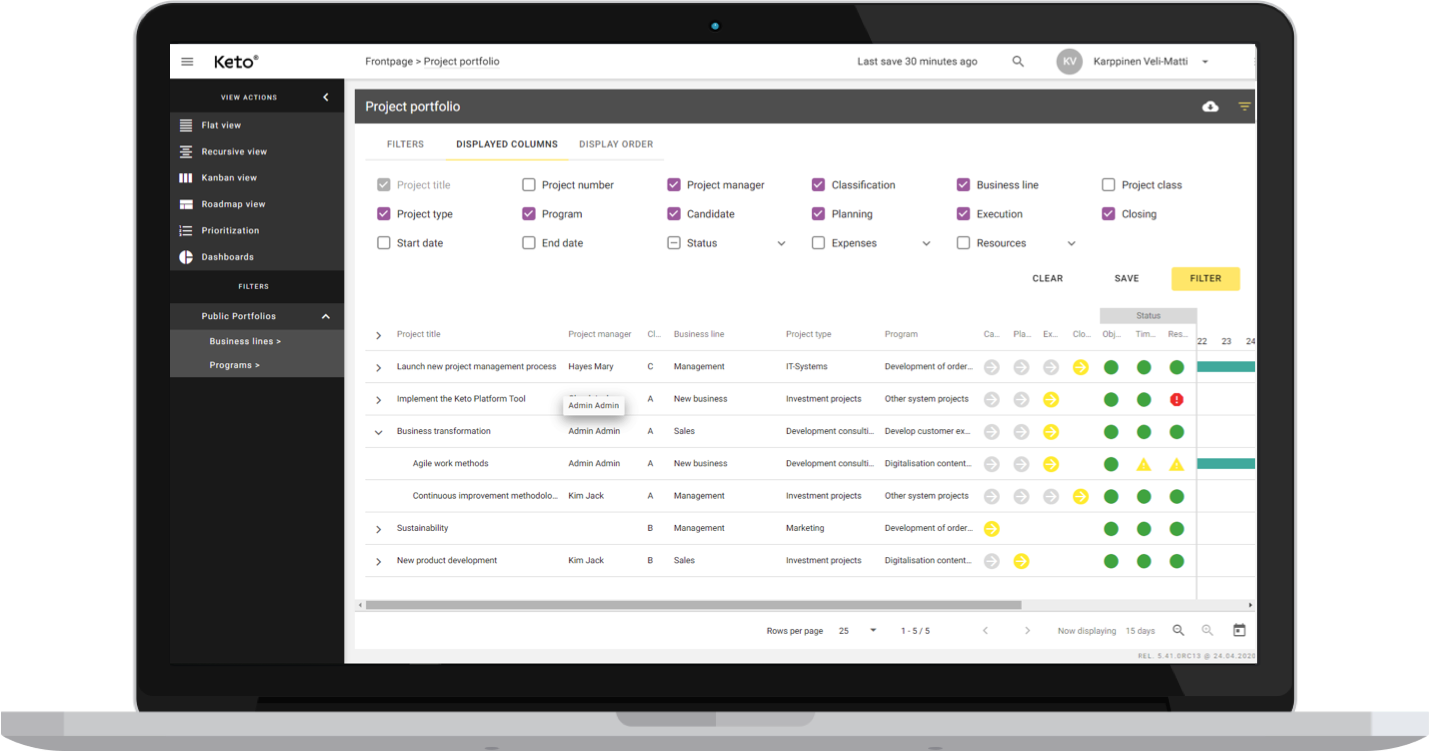 IT PMO
Success in modern business environments means staying ahead of the technology curve, delivering innovative solutions fast and proving that you are creating value. Keto Software is designed for IT PMOs to take control over sophisticated portfolios and bridge the gap between technology and the business.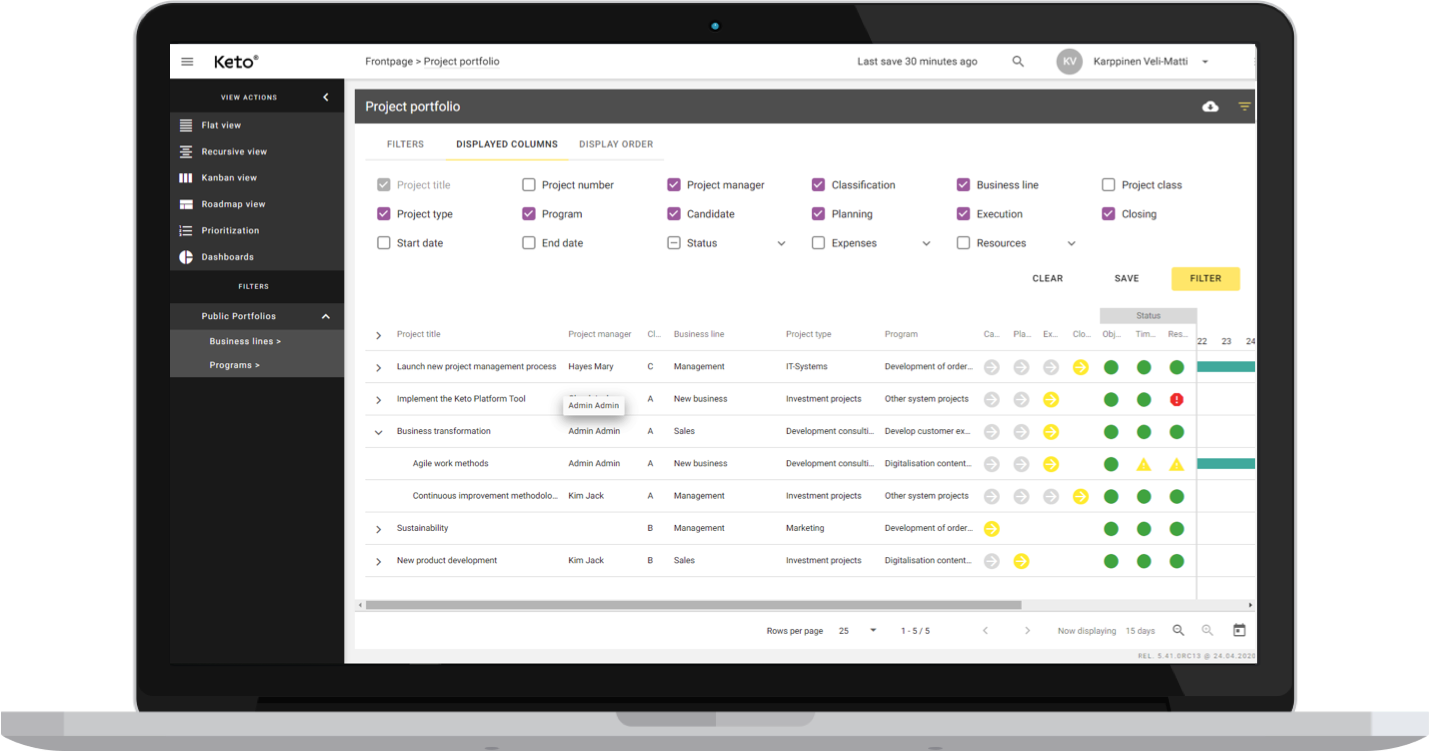 We believe that the modern enterprise IT PMO needs to be more than a service provider. It must be a trusted partner for the organisation and all its diverse business areas. Supply chains are growing in complexity, there are opportunities to exploit with data, AI and ML, and there is now the major disruption of mass remote working. IT has never been more important.
Get a holistic view – see your portfolio in one place
In demos, we find that people are shocked to find that Keto Software shows your whole portfolio in a single console view. Keto adapts to your needs and your processes, whether you want to run a vast complex project portfolio, idea and innovation portfolio, agile development sprints, risk portfolio – or combine all of the above.
Our software helps IT PMOs holistically manage their portfolio so they can integrate technology-related projects into diverse areas of the business. You can keep your portfolio-level focus on resource allocation and prioritisation – and then you can easily drill down for analysis on the development lifecycle, resources, budgets and risk. You can harmonise your approach to orchestration and deliver optimal value for the entire business.
Flexibility for the changing role of IT PMO
Is the explosion on remote working the big disruption you have been waiting for? Keto Software is designed for remote and mobile working, and POC and implementation can be done remotely with no on-site staff.
Transparency and engagement are vital for IT PMOs to create trust and prove value as IT's role in the enterprise transforms. Keto is a shared platform for all stakeholders. We talk about a human-centric user experience because this is a world away from legacy ERPs and spreadsheets. Our software is very straightforward in daily use, data entry is delightful, reports are always available and actionable dashboards are beautiful.
Streamline internal resourcing and suppliers
The Keto Platform v5 was designed to meet the needs of enterprises with large IT and R&D&I units and complex supplier networks. Our powerful features for visualisation, analysis and optimisation of resources will help you cut inefficiencies and deliver on your supplier reduction strategy.
You'll be able to simplify data-driven decision-making, keep control and deliver value in the face of increasing demands on the IT PMO. We also have a unique no-code approach to process digitalisation. If you are working with global distributed teams, we'll help you harmonise where appropriate, and easily configure local process and workflow variations.
Read next