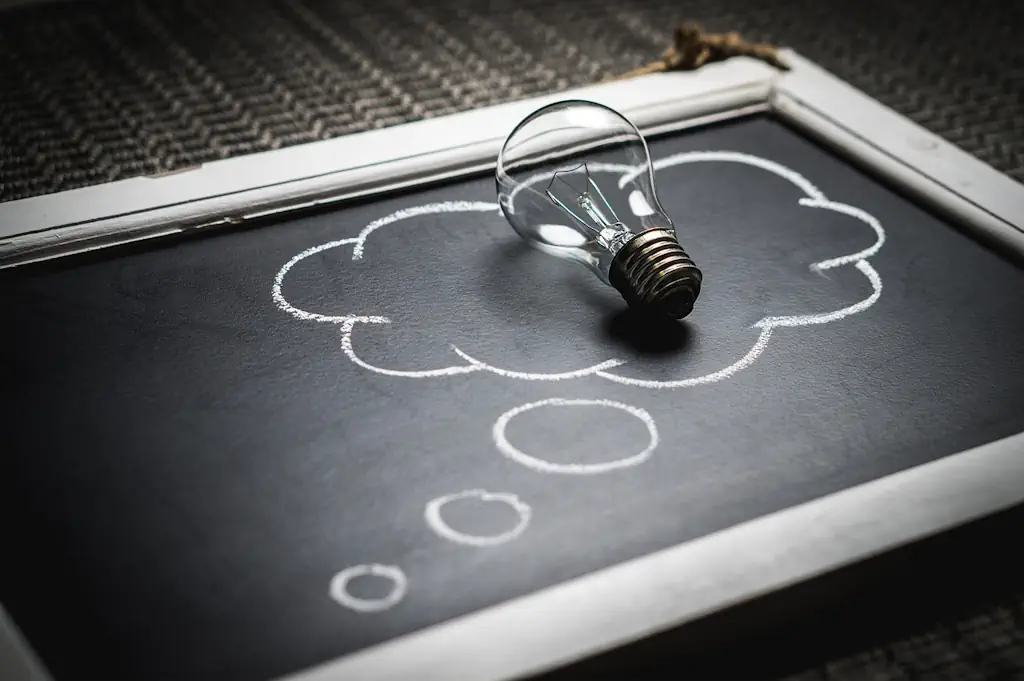 News
Looking for a SaaS solution to lead your PMO?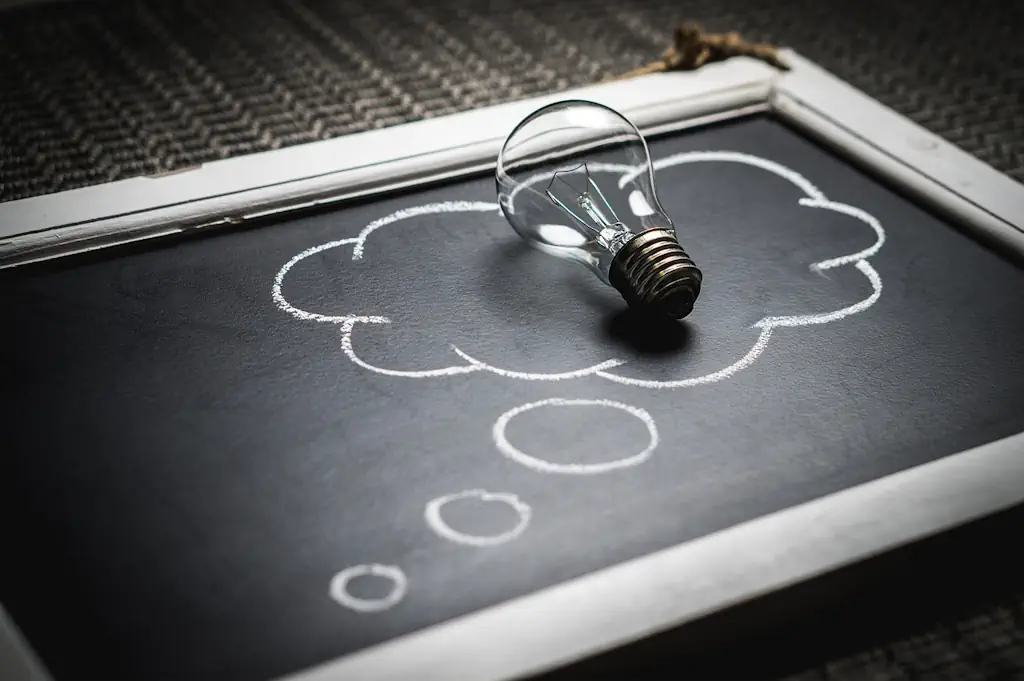 Have a look at these five reasons for organisations to choose Keto Software.
Extensive Project Portfolio Management (PPM) tools help businesses deliver value faster by getting more insights, more extensive reporting, and a more strategic view of the projects, programs, risks, resources and anything else delivered as a part of the portfolio.
But these benefits can't be provided unless the SaaS platform offers well-built reporting and analytics, and a compelling user experience that makes it easy to implement and use. Keto Platform delivers these aspects, and for that reason many businesses have chosen Keto Software.
In this blog, we'll look at the five main reasons why organisations adopt Keto Platform, and why you should consider it for your business.
1 User-friendly UX
Without a great user experience, even the most powerful, feature-rich software falls flat. After all, if users can't quickly and easily keep the data up to date, or worse yet, they don't use the system at all, the solution won't offer much value. Also, a flexible deployment of a new system is paramount, and Keto Software has been complimented on an easy implementation with no manual needed.
Keto Platform offers you to custom your views according to your needs to get rapid insights. There are limitless filtering options and together with our solution specialists, you can get the maximum benefit out of Keto Platform. Also, users can easily export the data to Microsoft Excel or Power Point for further analysis with more familiar tools.
2 Fully Configurable
Comprehensive PPM should offer insights on the entire business and be used by everyone. But naturally, different people and roles need to see very different things. The management of the solution, configuration and customized functionalities in an easy and safe way are core features of an efficient SaaS service.
Keto has made it easy to configure screens with customer-specific needs and data points, allowing you to customise what each user sees. That means each member of your team gets the insights they need to make effective decisions without getting overwhelmed by unnecessary data. And with custom templates, customers can define a blueprint for different types and sizes of work to avoid re-inventing the wheel and increase consistency across the portfolio.
This functionality, easily configurable solution is definitely a great differentiator of Keto Platform amongst other business solutions. This also saves you the costs of defining and coding your own architecture.
3 Visibility with more efficient business decisions
While some organisations will be happy analysing data in their PPM solutions, others will have a different destination in mind, another business intelligence solution. Some customers require additional flexibility or want to make the most of an existing investment in Power BI, Tableau, or other BI solutions, or connect the data to many popular BI tools for reporting and consumption.
Keto Platform can also be connected to other tools like Jira, SAP, or other third-party software. Our experts can help you integrate these solutions to expand your data capabilities. See from the picture some more examples of the Keto Platform functionalities: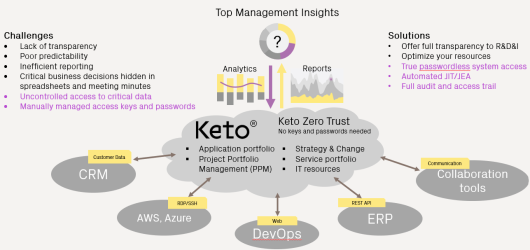 4 Extensive security and data privacy 
With so much data passing through the Keto Platform, security and data protection are a high priority. Therefore Keto Software has put great importance on securing every aspect of the business. Keto Software has the ISO 20071 certification, to ensure the requirements for an information security management system are on the right level.
Keto Software uses role-based security features to ensure defined roles such as resource managers, team members and project managers can only see the data they need to see. We also apply security based on organisation structure so, that regional or departmental teams can be defined to ensure people get access to the right data, whether it is view-only or full editing rights.
This role-based security carries across all types of data. Whether your organisation needs to control data at the field level, project level or within defined groupings, Keto Platform makes it easy to configure and maintain security, while helping you find the right balance with data security and confidentiality.
5 Loved by customers
Keto Software has an impressive selection of industry leaders as our customers, like KONE, Valmet, Fortum, Alpiq, Wipak, Walki Group, Andritz and Danfoss.
There are many user reviews of Keto Platform, have a look at Capterra, what is said about the features and usage of the Platform. Many speak on behalf of Keto's flexible solution set and vast possibilities to modify the Platform to answer the businesses needs.
Even more reasons businesses like yours choose Keto Software
When talking about a system that gives you full visibility and insights, Keto Platform has made a great difference. Read our customer cases to discover, how many industry leaders are making the most out of it.
Read next