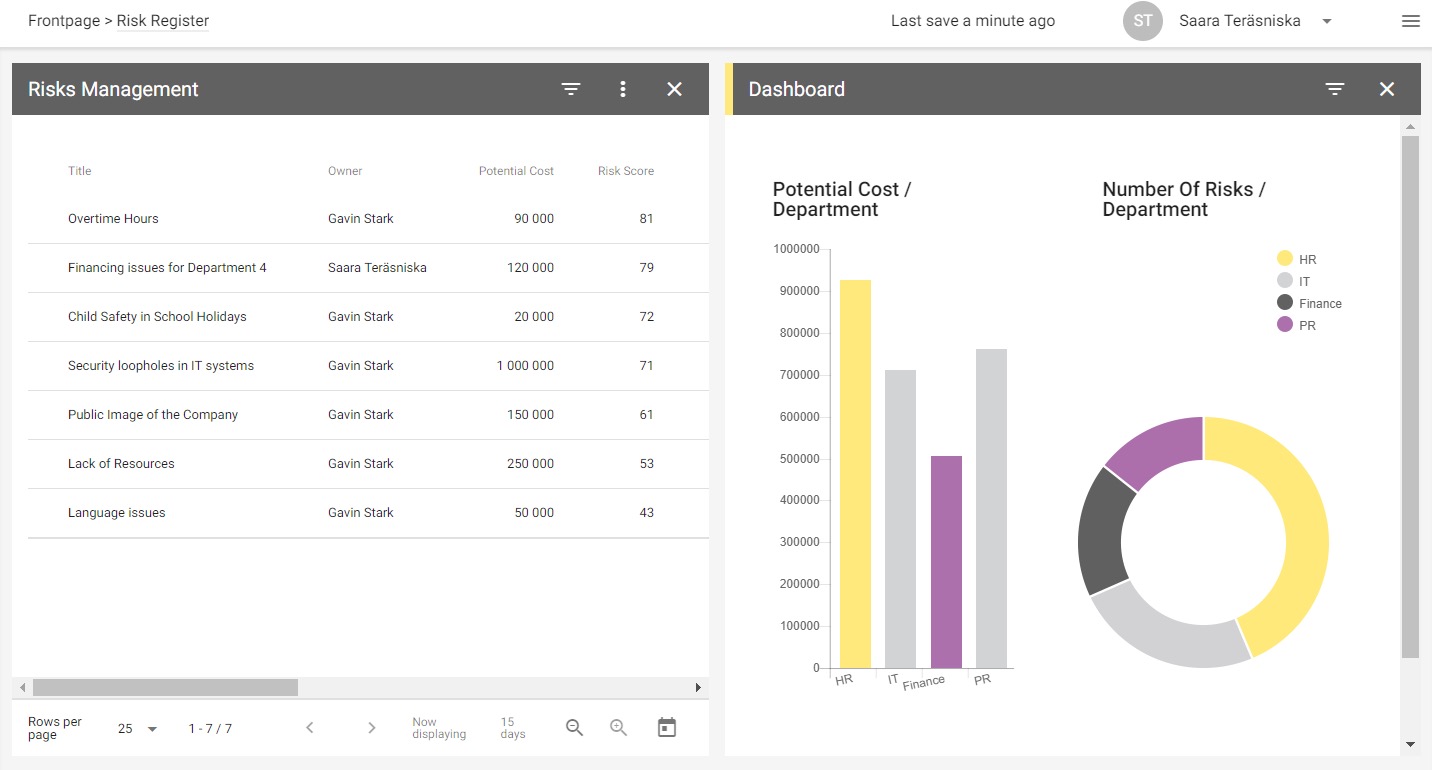 Risk Management
The Keto Software Risk Management solution is designed to give you clarity on your organisational or project risks. Our suite of RM tools are available in the Keto Platform and you can choose from our vast feature set to fit your needs.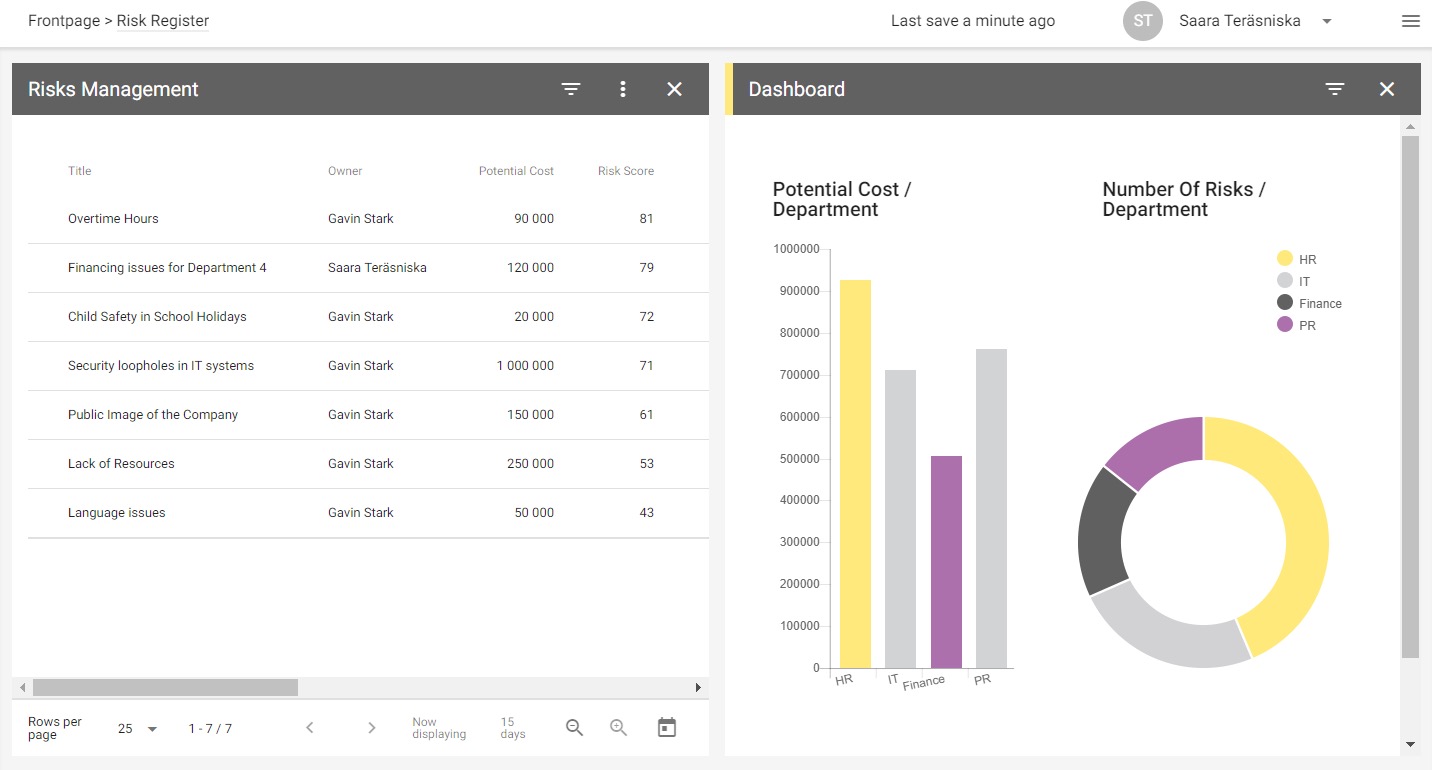 Our RM solution stands out for ease of implementation and that it's a delight for stakeholders to use, so you get better engagement and higher data quality. We help you digitise, simplify, standardise and get a holistic view. Task reporting is simplified and risk register visualisations are beautiful.
Some customers choose Keto Software just for risk management. Others use our risk management features seamlessly with our advanced project portfolio and resource management tools. You can increase transparency, mitigate risk and make better decisions.
Keto Software features for risk management
Risk Register with mitigating action follow up
Configurable to full FMEA support
Risk portfolio view with all key data in one console view
Drill down to project, progress, resource and cost specifics
Easy-to-use interface, drag and drop configuration
Actions, tasks and easy document attachment
Graphical representation of risks over time
Email reminders
Integrated calendar
Beautiful customisable dashboards with a large library
Automated always-on reporting
Benefits of our intelligent, human-centric, no-code platform
Designed for remote working and mobile friendly
Implement with no risk – proven POC, no on-site staff required, rapid implementation
Digitise your risk processes fast to cope with crises and preserve business continuity
Digitise workflows to fit your unique culture e.g. approval processes, alerts etc.
Get a holistic view over the entire risk portfolio
Continually assess and report risk
Increase engagement – our human-centric platform enables fast adoption and frictionless data entry
Easily assign roles and responsibilities
Encourage a simplified and standardised way of working
Gain cost and risk transparency across the organisation and throughout project lifecycles
Read next