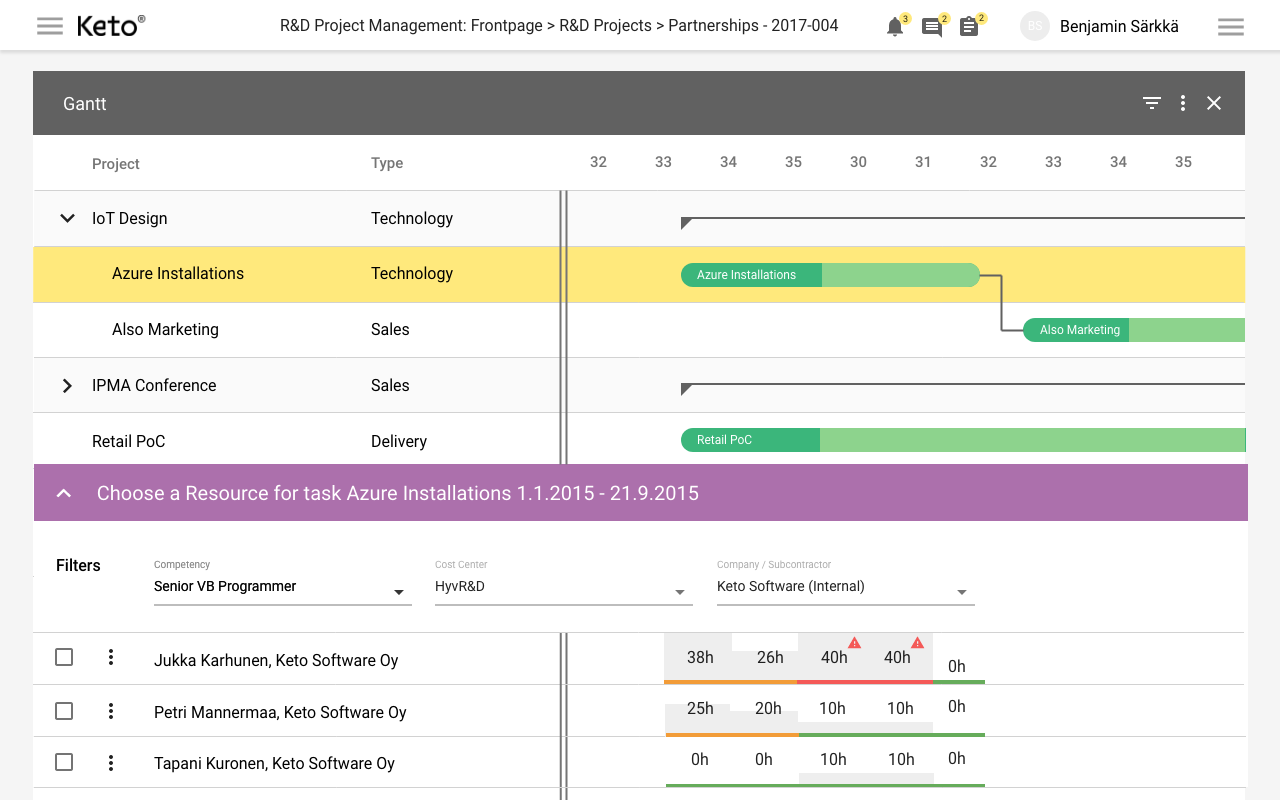 Resource Management
Keto Software resource management tools and timesheets are designed for managers that want to digitise resource processes and optimise resource loading. As usual, what makes our resource solution stand out is that it is so easy to configure and user-friendly.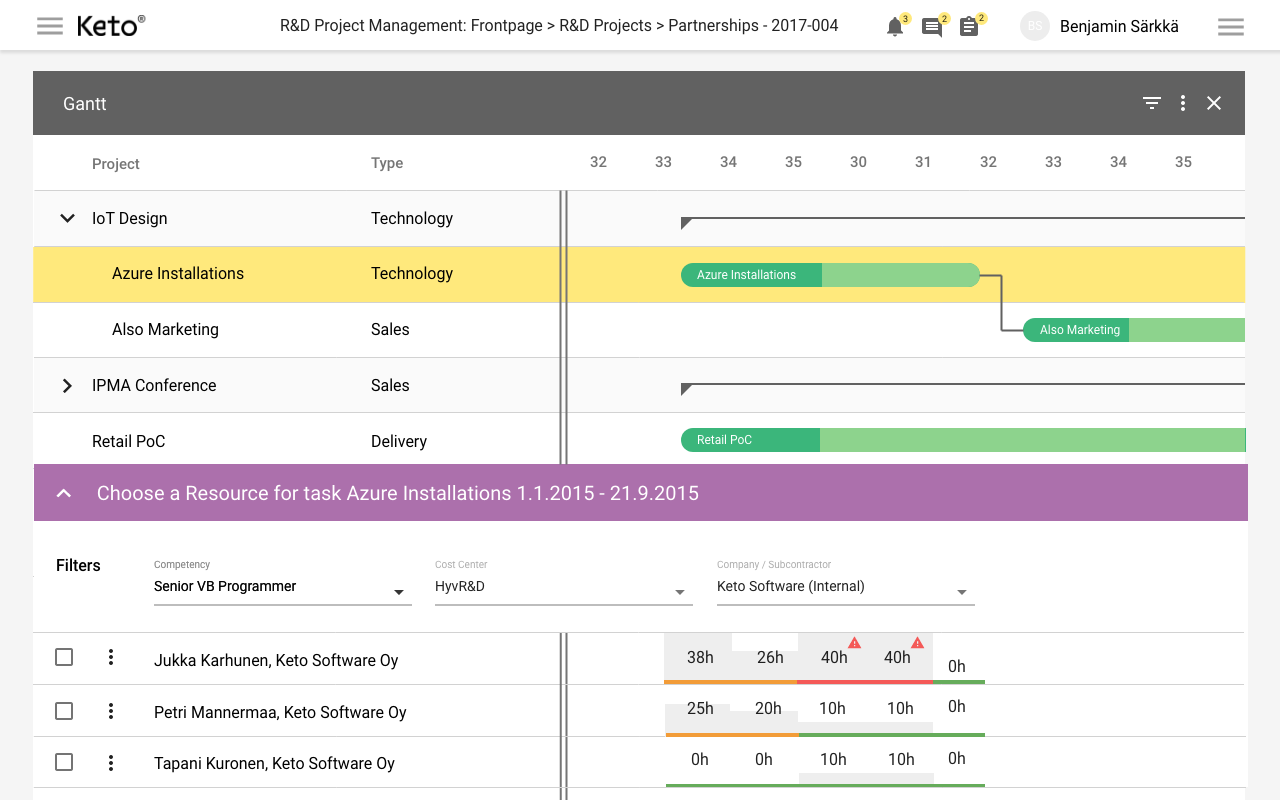 You don't need coding or a heavy IT project to get started and you have the familiar beautiful Keto feel and seamless flow of data.
We've simplified visualisations for resource loading, status reporting, phases, tasks and dependencies. Use intuitive forecasting, realised expenses and hour reporting and make better decisions across your entire portfolio.
Keto Software features for resource mgmt
SaaS designed for remote working and mobile friendly
Easy-to-use resource management tools
Electronic timesheets and hour recording
Budgeting, forecasting and realised expenses
Configurable decision matrix, sizing tool and risk/benefits
GANTT charts and task dependencies
What If? scenario planning
Integrated Kanban boards
Beautiful customisable dashboards
Automated reporting
Integrate Agile and Waterfall projects
Easy-to-configure customisable project workflows and decision gates
Easy integration with SAP, ActiveDirectory, Jira, Oracle etc.
Benefits of our human-centric, no-code platform
Encourage and leverage remote working
Implement and digitise resource processes with no coding or heavy IT project
Take control of all project and portfolio resources throughout their lifecycle
Balance resource capacity with demand and optimise work management
Optimise resource investments and budgets
Access all project and resource data in one place
Easily assign roles and responsibilities
Encourage more simplified, standardised, transparent and agile working
Read next