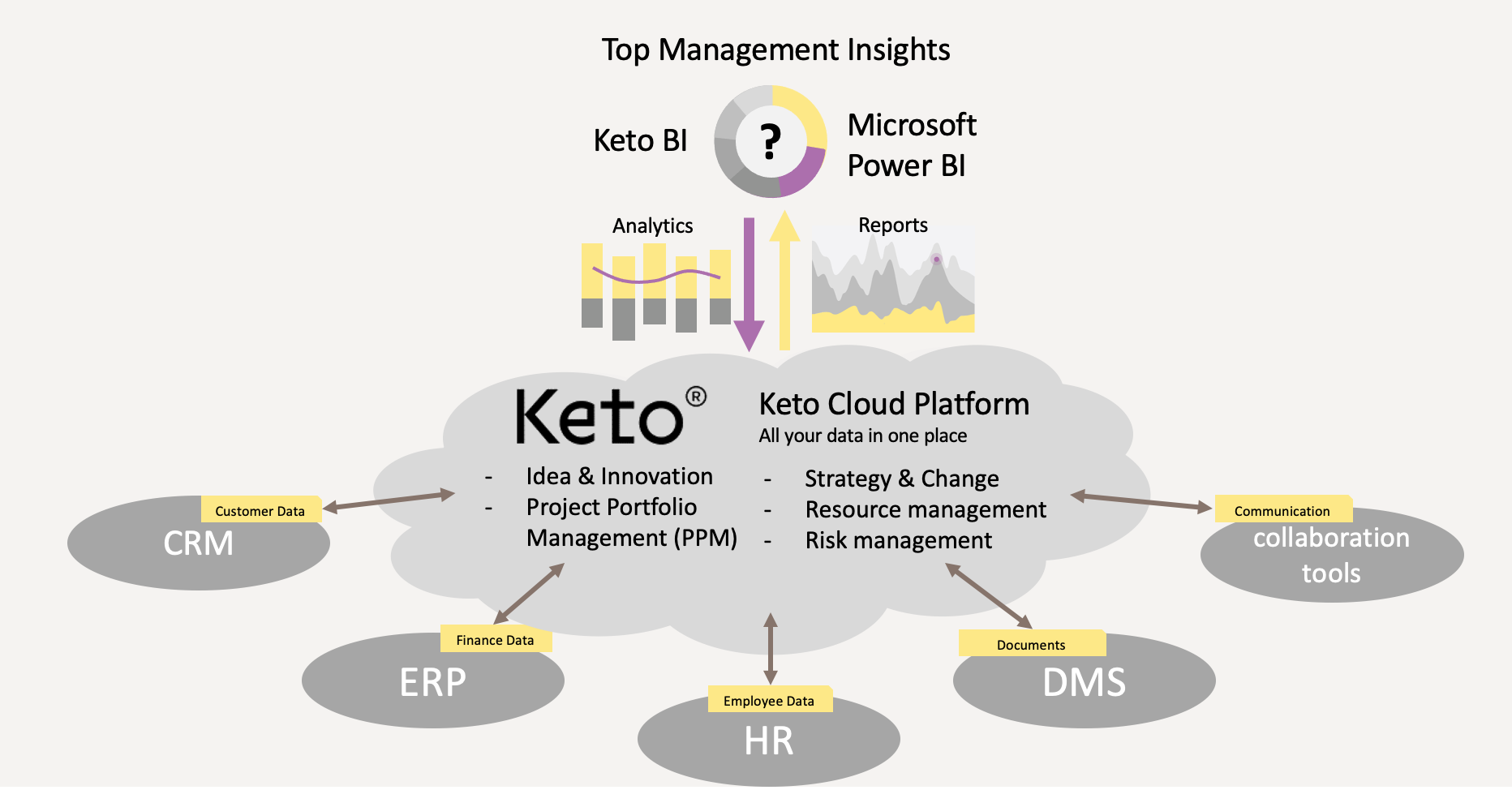 Idea & Innovation
Keto Software's easy-to-use tools are designed to digitise idea & innovation portfolio management processes.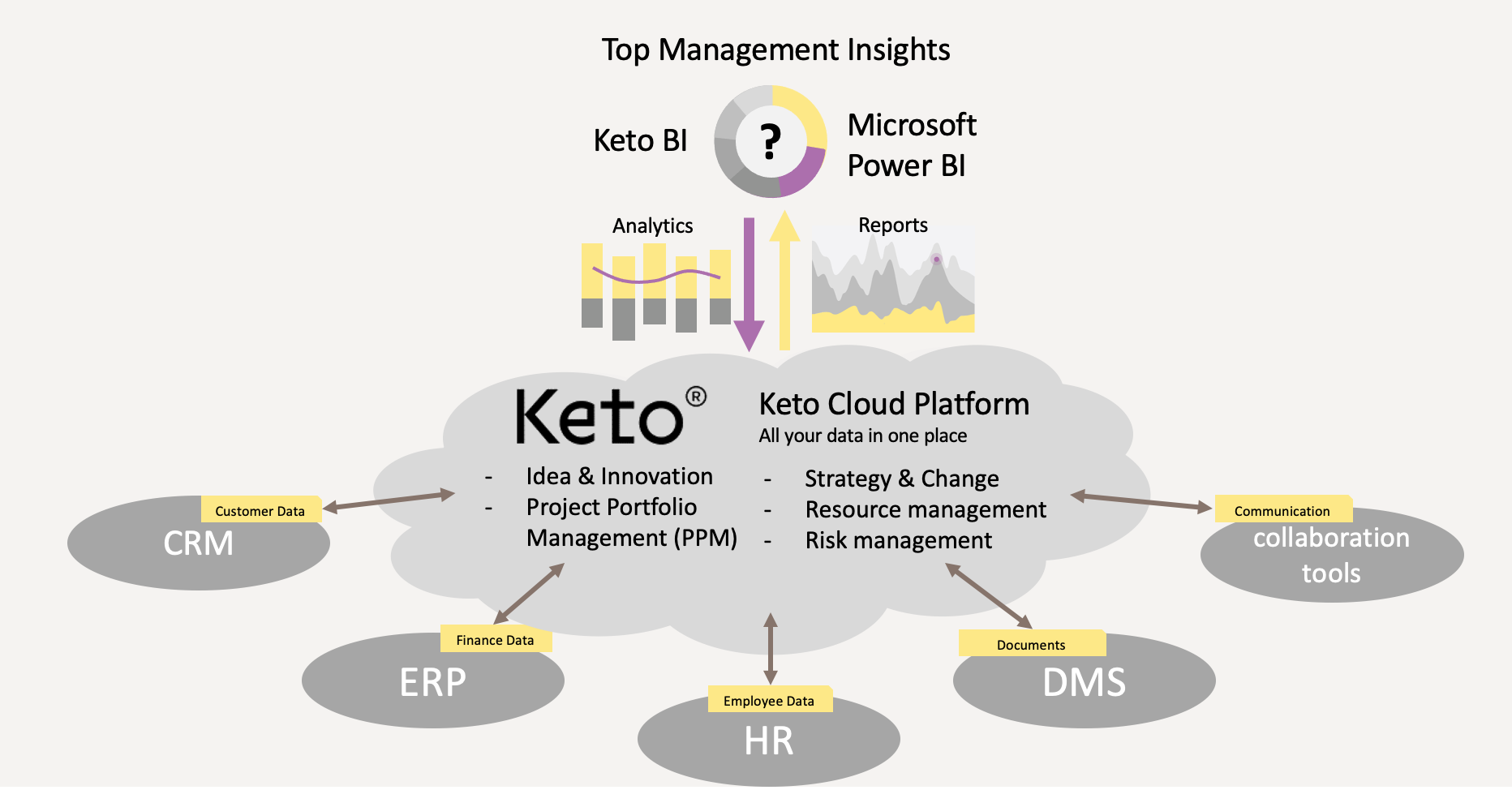 Our software adapts to your business processes whether you are ideating from crowdsourcing, regulatory mandates or technical requirements.
Implementation is fast and friendly thanks to our no-code platform. We simplify always-on reporting so you can prove continuous value. We have the perfect tools for innovation leaders, Lean PMO, IT PMO experts and R&D chiefs, built for tough enterprise and public sector environments.
Keto Software features for idea & innovation management
Comprehensive enterprise idea & innovation management tools
Business case planning, scoring, evaluation and approvals
Idea portfolio, including all-in-one view
Integrated Kanban boards
Unique hybrid Agile and Waterfall charts
What If? scenario planning
No-code integration with SAP, AD, Jira, Oracle etc.
Easy-to-configure with drag and drop GUIs
Easy-to-use human-centric UX for end users
No heavy end-user training required
Crowdsource and engage with submissions, votes and comments
Attach relevant documents to relevant steps
Beautiful dashboards
Automated always-on reporting, including recognition and achievement reports
Proven rapid, fixed cost, non-invasive POC process
Benefits of our intelligent, human-centric, no-code platform
Designed for remote working and mobile-friendly
Digitise the entire idea and innovation lifecycle, from requirements to go-to-market
Grow your culture of innovation, collaboration and sharing
Increase your ideation rate and hit rate
Gain cost and resource transparency throughout the lifecycle, and across teams and business units
Engage your workforce, partners and customers in campaigns
Rapidly implement innovation campaigns to react to change e.g. safety, regulatory, environmental etc.
Encourage agile working
More easily assign roles and responsibilities
Make better data-driven project decisions
Encourage a simplified and standardised way of working
Demonstrate continuous value
Read next